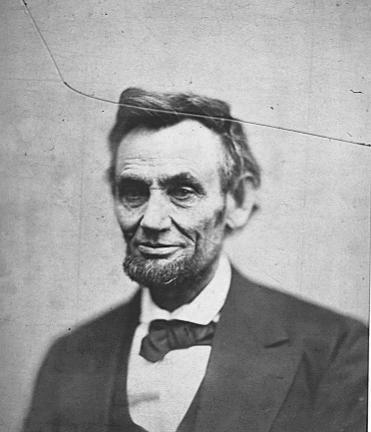 Today marks the 199th birthday of Abraham Lincoln.
Don't get too excited. Plans have been in place for some time to
celebrate Lincoln's Bicentennial
with pomp and circumstance which is befitting for such an outstanding historical figure.
In Illinois, they take Lincoln's birthday seriously as
all Chicago public schools and state offices will be closed.
Although garbage will be picked up as normal. I'm sure Abe wouldn't have it any other way.
Lincoln was born in Hodgenville, Kentucky, where apparently
everything is named Lincoln
. And where the lion share of the Bicentennial celebration will occur.
He spent his
summers in Washington DC
.
He spent much of his childhood in Indiana, where there is
a national memorial
. And where Indiana will also be
celebrating Lincoln's 200th birthday
. And where
Spencer County Indiana
is excited for all the publicity.
And now this guy is claiming
Lincoln's ties to Idaho
are stronger than any other state.
All of this begs the question... which state is Lincoln's true home state? My thoughts are all of them can claim Lincoln as their own. Can't we in Philadelphia and those in Cincinnati both claim Pete Rose?
Want to figure it all out... try
ALincolnBlog.Blogspot.com
, by Brian Dirck, professor at Anderson University and author of several Lincoln books. It is always my first stop for Lincoln information.
Here's his take on the
states claiming Lincoln
.
The Lincoln Bicentennial website really is a cool site. It has a Lincoln quiz, an interactive timeline, all sorts of Lincoln information, and lesson plans for teachers. Check it out -
http://www.lincolnbicentennial.gov/
Oh... and Happy Birthday Abe.